Saturday, June 28th, 2014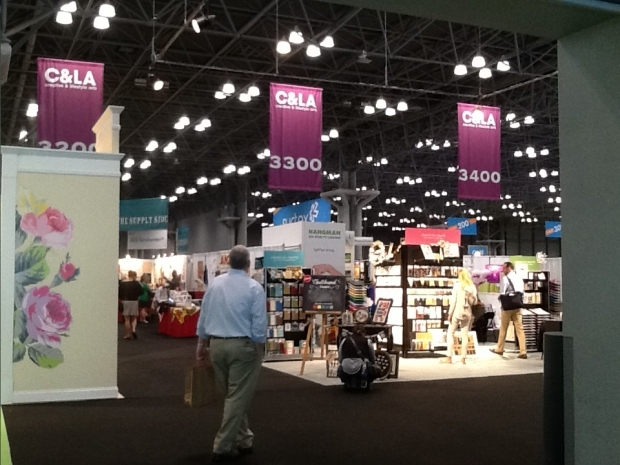 Recently GTO 'staff members' made a trip to New York City and spent time at the National Stationery Show, an annual event held at the Jacob Javits Centre on the west side of Manhattan Island.
The NSS is a trade show aimed at retailers, showcasing an array of greeting cards and stationery items, custom invitations including wedding stationery and accessories, gift wrappings, partyware, writing instruments, seasonal stationery, scrapbooking, personalised products, and lots more. Our special interest, letterpress printed stationery was well catered for, with dozens of small print makers displaying their wares. There were a couple of larger letterpress printers there, running two or three platens, and a cylinder press, offering a service of printing rather than just a selection of their own custom designed cards.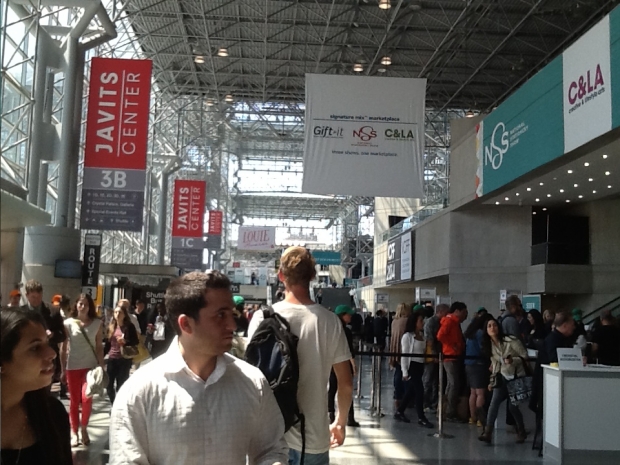 Observations of the letterpress stands would be the following. Most had prepared a good selection of their own designed and printed greeting cards, very few were offering custom invitation work, although I'm sure everyone of them would be doing it as well. There was a good varied selection of designs, from simple one word designs, to three or four spot colour printed, very busy designs. A lot of them had well prepared, full coloured catalogues, and were very serious about getting their cards into retail shops. The majority were women, a lot of them working in pairs, and for a lot I would say it was a part time business, combined with bringing up a family, or designers who had got the letterpress bug.
We spoke to a number of them, to see what equipment they were using. A lot had Chandler and Price treadle machines, some were using smaller bench top presses. A few had a Heidelberg platen, but some couldn't operate them, and they sat idle next to a hand fed press doing all the work. I suspect they heard the word "you should have a heidelberg windmill", and bought one but had no one to show them how to run it.
I purchased a letterpress printed card in Napier about four years ago, and asked the sales lady if letterpress cards were popular. She said they sold almost none, and the card I purchased didn't have any 'wow' factor over the full colour printed cards surrounding it. I am not sure if letterpress printed cards might still only appeal to the more craft minded person, but there were some great designs at this show, and I know we in NZ could produce cards just as good. There was a small smattering of stands catering for the scrapbookers and suppliers of specialty products to the art and craft market.
One novel show activity was the opportunity to collect different post cards from a number of the letterpress stands, each one a different letter of the alphabet, printed by the owner of that stand. It became a bit of an obsession to collect the whole twenty six. I did manage it! I saw no really new ideas in letterpress paper stocks, but did pick up samples of papers and boards I have not seen before, which are readily available in USA. For letterpress, the cotton based stocks still seemed to be the most popular.
Apparently there were 62 Etsy wholesale designers there, a lot of these were letterpress designer/printers.
We came back with a determined desire to try out our own custom designed cards, and will hopefully be offering some soon. I will be very interested to see what the demand might be here in NZ.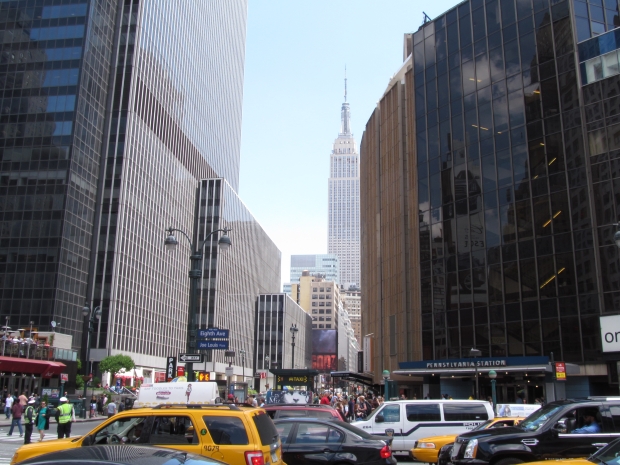 Naturally there was some sightseeing done. Manhattan is just what we thought it might be, bustling with people, yellow taxi cabs honking their horns, and tall skyscrapers. An amazing city to visit.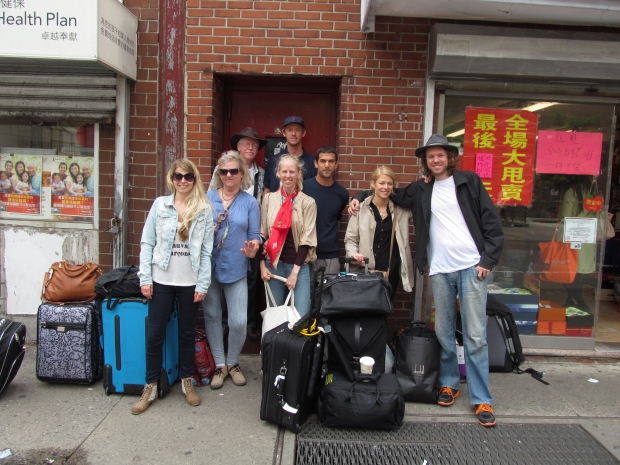 Here is our gang of eight, outside our Chinatown apartment. Five Judds, and three wanna be Judds!