Award-Winning Specialist Letterpress Printing Company
Situated in Birkenhead on Auckland's North Shore
EST. 1989
WEDDING INVITATIONS BUSINESS CARDS ENVELOPES SWINGTAGS SOCIAL STATIONERY
PLANNED workshop dates
November 18 - December 9
About Us
GTO Printers is a small specialist printing company situated in Birkenhead on the North Shore of Auckland. We offer unique print capabilities not found in many other print shops. The business is situated just 5 minutes walk from the centre of Birkenhead. Graham Judd, the owner, trained as a letterpress machinist, then retrained as an offset printer, and later set up the company, presently at 23 Enterprise Street, Birkenhead. Graham has experience in all aspects of the printing trade, and is passionate when it comes to anything letterpress. He is always happy to have visitors to his printshop, These days you could almost call it a working museum!
Services
We use letterpress & digital printing machines, choosing the machine best suited for each job. From business card size to oversize A3, from 45 gsm to 600gsm, we have presses to supply businesses and home users most of your printing requirements. And we can do the finishing work as well. See our services.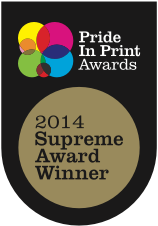 Contact
Situated in Birkenhead on Auckland's North Shore, we are just 15 minutes from the Auckland CBD, and with plenty of free parking right outside, we are very accessible.
23 Enterprise Street, Birkenhead
Auckland 0626, New Zealand
Phone: +64 9 480 0218
Printing Classes
GTO Printers offers letterpress workshops throughout the year to anyone interested in an enjoyable hands-on alternative experience to computer design. The workshops are for beginners, no experience necessary. For those wanting to handle type and operate a small press, here is your chance.